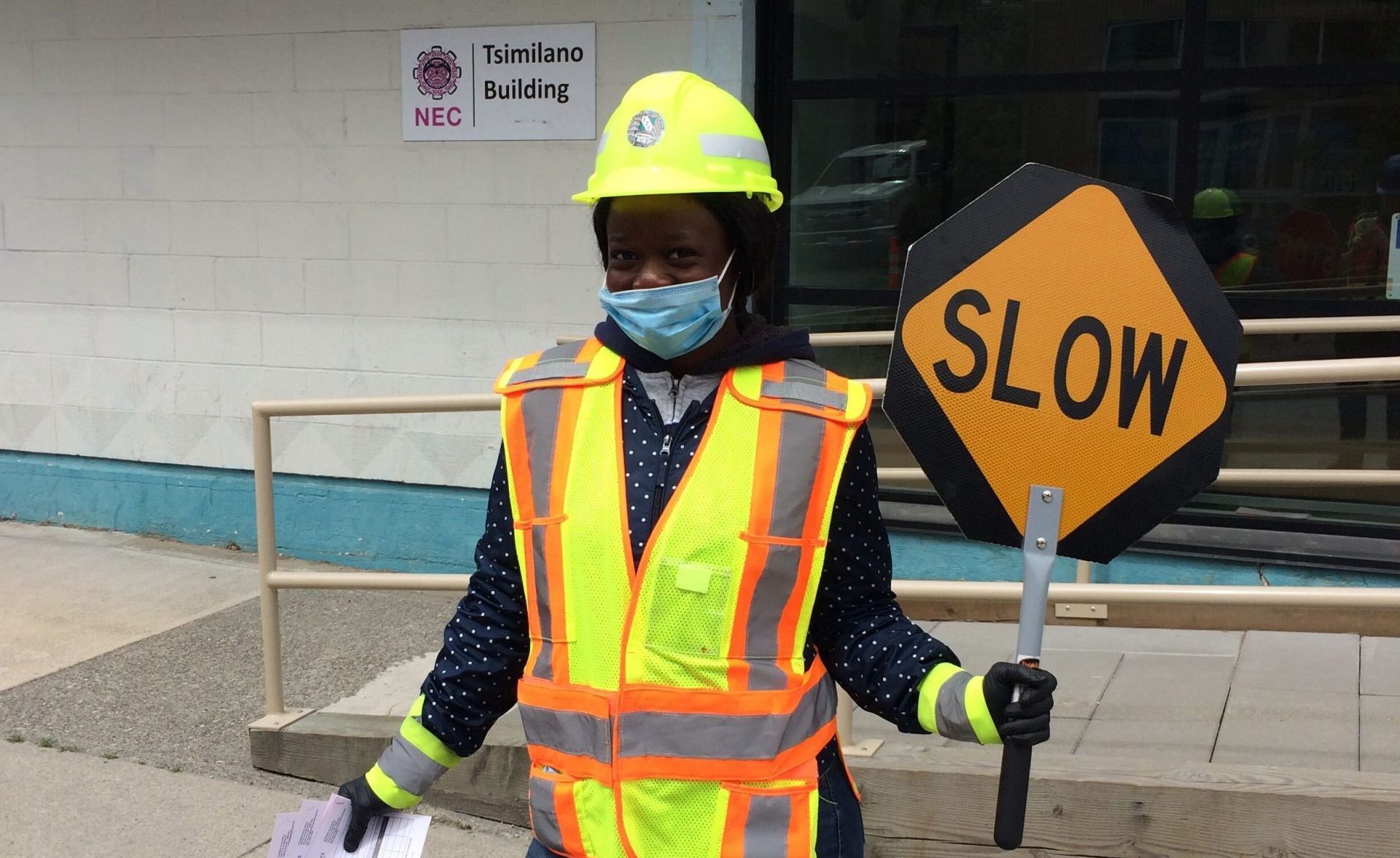 A community solution to keep inner city people working during COVID-19
When community groups come together in partnership, great things can happen. That's what occurred when Central City Foundation invested in the collaboration of two social enterprises in the inner city, leading to dozens of workers from the Downtown Eastside being employed during the pandemic lockdown.
EMBERS, the Eastside Movement for Business and Economic Renewal Society, provides economic and employment opportunities for people living on low incomes. Over the past 18 years, EMBERS has helped thousands of people facing barriers to work lead productive, fulfilling lives. During the start of the pandemic, many of the workers placed in construction jobs lost employment.
Meanwhile, another social enterprise that employs folks from the inner city, CleanStart, was looking for staff. CleanStart provides junk removal, pest control and cleaning services in Vancouver. In the spring, they took on additional contracts in the DTES to clean at SROs and other locations and needed additional workers.
Central City Foundation, with a matching contribution from our friends at Vancity Credit Union, helped these two social enterprises collaborate through the Community Coordinated Response Network. Central City Foundation donors made a grant to EMBERS to provide funding for Cleanstart to hire and equip EMBERS staff for this work.
Through this partnership, EMBERS provided workers with more than 4,100 hours of employment, giving more than 60 people work opportunities, eventually providing 20 workers with full-time employment.
"We took on people who were not working, who had lost their jobs," says Marcia Nozick, CEO of Embers. "A lot of them were people who were looking for work who had lost their jobs because of the pandemic. This created new employment opportunities for people."
For CleanStart, this partnership had a big impact as well. "The first thing was the immediacy of being able to hire people, and then the second thing was they were able to bring in the professionalism," says Dylan Goggs, CEO of CleanStart. "They actually had a bunch of PPE (personal protective equipment). All of the EMBERS people had all of their own respirators provided from Embers."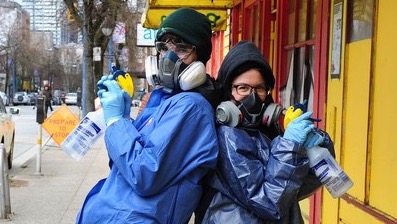 Nozick says this all had multiplier effects as well. "With the workers that we were employing there, we were able to retrain them," she adds. "Some of them became traffic control people, some we were able to deploy onto other worksites in construction. Some are still working in other areas doing sanitizing."
Nozick says that not only does this provide the workers with experience and put money in their pockets, "but it allowed them to connect back to work and with work, everything changes. It's much more hopeful. People feel a whole lot better, and few people got onto some other career paths and moved ahead in their lives."
While the cleaning work with CleanStart has ended, for the time being, Goggs believes there will be an increase in cleaning jobs soon through new contracts, and they will need to hire cleaning staff from EMBERS again.
And remarkably, EMBERS and CleanStart are also talking about combining their infrastructure in a brand new partnership around construction site cleanup! "They have trucks, and we have labour, and we have connections and partnerships in the construction industry," says Nozick. It looks like we will probably strike up a new partnership and create more jobs for people in the Downtown Eastside."
Both Nozick and Goggs say that none of it would have happened without the involvement of Central City Foundation. "Jennifer (Johnstone) was such a leader at a time of crisis for many of the social enterprises, and we really valued her demeanour and her approach to the crisis," says Goggs. "When you think about it, the multiplier effect, people's lives changing, all these new jobs, new training and potential new partnerships with companies beyond that, none of it would have happened without that grant."