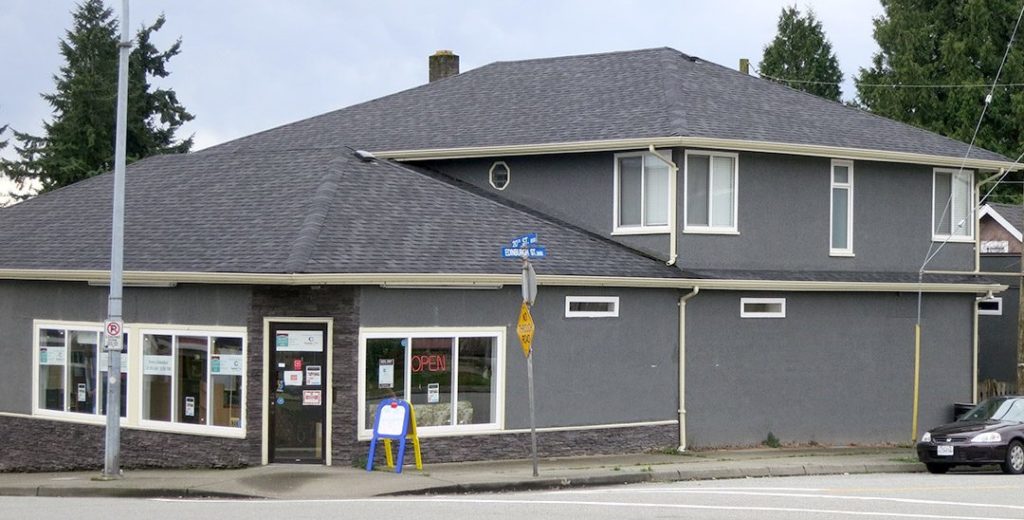 Aunt Leah's Place
More than 60 per cent of Vancouver's homeless are former foster children. For more than 25 years, Aunt Leah's has provided a safe and supported environment for young people to learn to live independent lives. Today, Aunt Leah's Place has a new home for young mothers and their children on 20th Street in New Westminster, thanks to the generous support of Central City Foundation donors.
Together with financing provided by Vancity and Vancity Community Foundation, Central City Foundation purchased the New West building to provide space for an expansion of Aunt Leah's much-needed programs. As part of our commitment to investing in innovative solutions that improve the lives of our neighbours in need in the inner city, Central City Foundation has made this latest investment in social purpose real estate. With the continued commitment and support of our donors, we will be able to offer subsidized rent to Aunt Leah's Place and the young mothers and children receiving support.
Preventing the causes of homelessness is essential to improving lives and solving homelessness. When a young woman who is homeless or under-housed has a child, her child is taken from her and also enters foster care. The likelihood of her child becoming homeless in the future is very high. And the cycle continues, unless support is offered for mothers who are or risk homelessness. This is where Aunt Leah's Place comes in.
Aunt Leah's Place is strengthening families. By supporting young mothers and offering a safe home, parenting support, training, skills development, and work opportunities, Aunt Leah's Place helps women transition to independent living with their children. By providing a supportive environment where challenges can be overcome Aunt Leah's Place acts as a vital link keeping families together and improving futures.
A renovation of the building in New Westminster in 2014, funded by Central City donors, saw the ground floor of the building completely redone to provide space for Aunt Leah's to move all their administrative offices and programs to this building. This created tremendous savings for them, which can be reinvested in programs and services – a great example of social purpose real estate in action.
"If youth are cared for at that critical juncture between teenage years and adulthood, as they would in a parented home, a big part of the homeless problem would be addressed."
– Gale Stewart, Founder and Executive Director of Aunt Leah's.