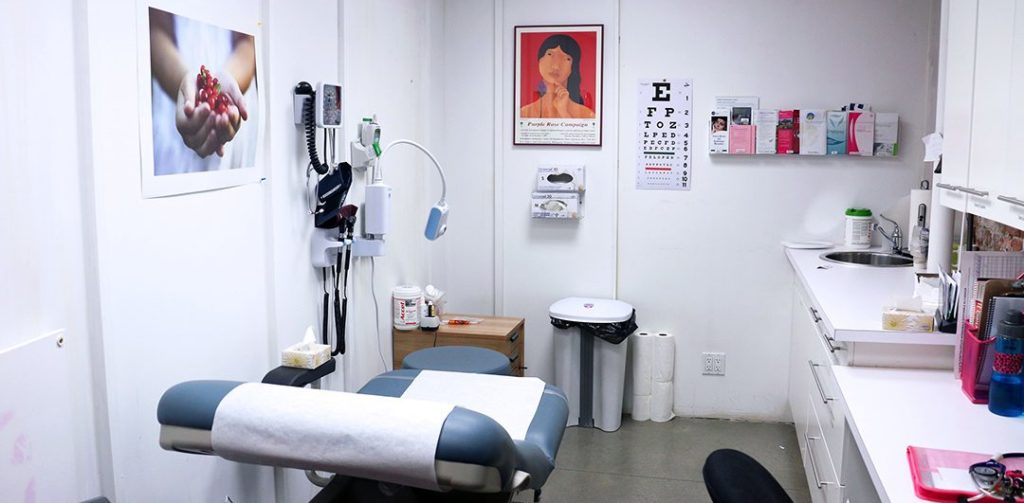 The Cosmopolitan Hotel
The Cosmopolitan Hotel, located in Vancouver's Downtown Eastside, offers 42 safe rooms and access to women-centred health care for our city's most vulnerable citizens. When Central City Foundation purchased the building in 2001, it was in complete disrepair and home to nothing but pigeons. After extensive renovations, we reopened the hotel in 2003, which expanded the affordable housing options for our neighbours in need and contributed to the revitalization of the community.
In 2010, with support from Central City Foundation, the Vancouver Women's Health Collective (VWHC) re-purposed the main floor of the Cosmopolitan Hotel and turned it into a women's only health and wellness centre. Through a partnership with BC Women's Hospital & Health Centre, the centre now offers patient services through nurse practitioners at least five days a week. The Oak Tree Clinic, a specialized clinic for women and children with HIV/AIDs, visits the space once a month to provide care.
The VWHC also uses the space to offer yoga, art therapy, tutoring and specialized seminars, all at no cost, as well as hand out free condoms, essential toiletries and muffins and coffee. Thanks to the vision and commitment of Central City Foundation donors, the Cosmopolitan Hotel has become a model of successful social purpose real estate. It is a financially sustainable building, and by providing the space for safe, affordable housing and for community collaboration to flourish, Central City Foundation can support social innovation and promising programs that help people in the inner city improve their lives.