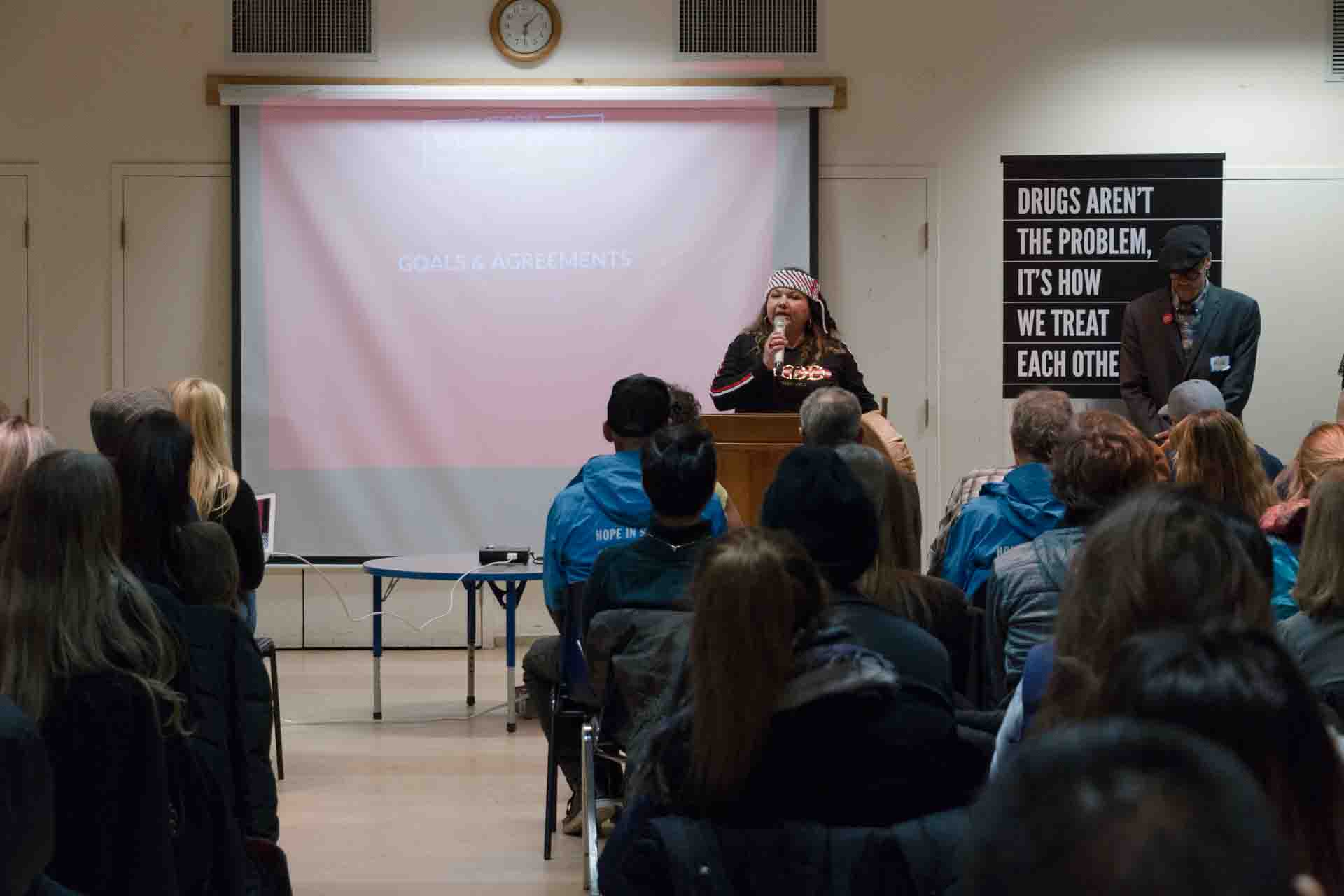 Breaking down barriers caused by prejudice and stigma by supporting Megaphone's Speakers Bureau
Sekani Dekalth is a former drug user who now works as a program coordinator for the Speakers Bureau. She has faced stigma not only for drug use but also for her race, gender identity and economic status. She now leads workshops to help other members of the Speakers Bureau learn how to tell their story.
"I've faced a lot of stigma in my life and it hindered and it affected my life a lot, especially in the healthcare system where I was denied care because I was labelled drug seeking, so I knew there was a need for this type of work," said Sekani.
The Speakers Bureau hopes to break barriers between inner-city drug users and others in the community by building more understanding, compassion and empathy during a time when people continue to die as a result of the opioid crisis.
"There are a lot of people in our city who are dying right now from the drugs that they are using and all these deaths are actually unnecessary," said Krista Butler, program manager of the Speakers Bureau. "By getting into the room with people with lived experience with drug use we are hoping there will be more compassion and understanding of the changes that need to happen and to create allies to make those changes happen."
To introduce the program, the Speakers Bureau hosted a series of free public events where speakers like Sekani share their story. The Speakers Bureau needed a presenting partner who was willing to invest in a new, groundbreaking program. Central City Foundation jumped at the chance to support this innovative program because it aligns with the belief that all people are entitled to a life of dignity.
"Central City Foundation has believed in us since the beginning and it is a really a huge part of why the Speakers Bureau exists today," said Butler. "By supporting the Speakers Bureau, Central City Foundation shows that it is not afraid to try something new and join us at the ground level."
Speakers like Sekani will be made available to present their stories at private workshops for organizations wanting to understand drug use in the inner-city and how to view all people with more compassion. Thanks to Central City Foundation donors, the Speakers Bureau has the support it needs to succeed.
When you support Central City Foundation, you support innovative community-led programs like the Megaphone Speakers Bureau.