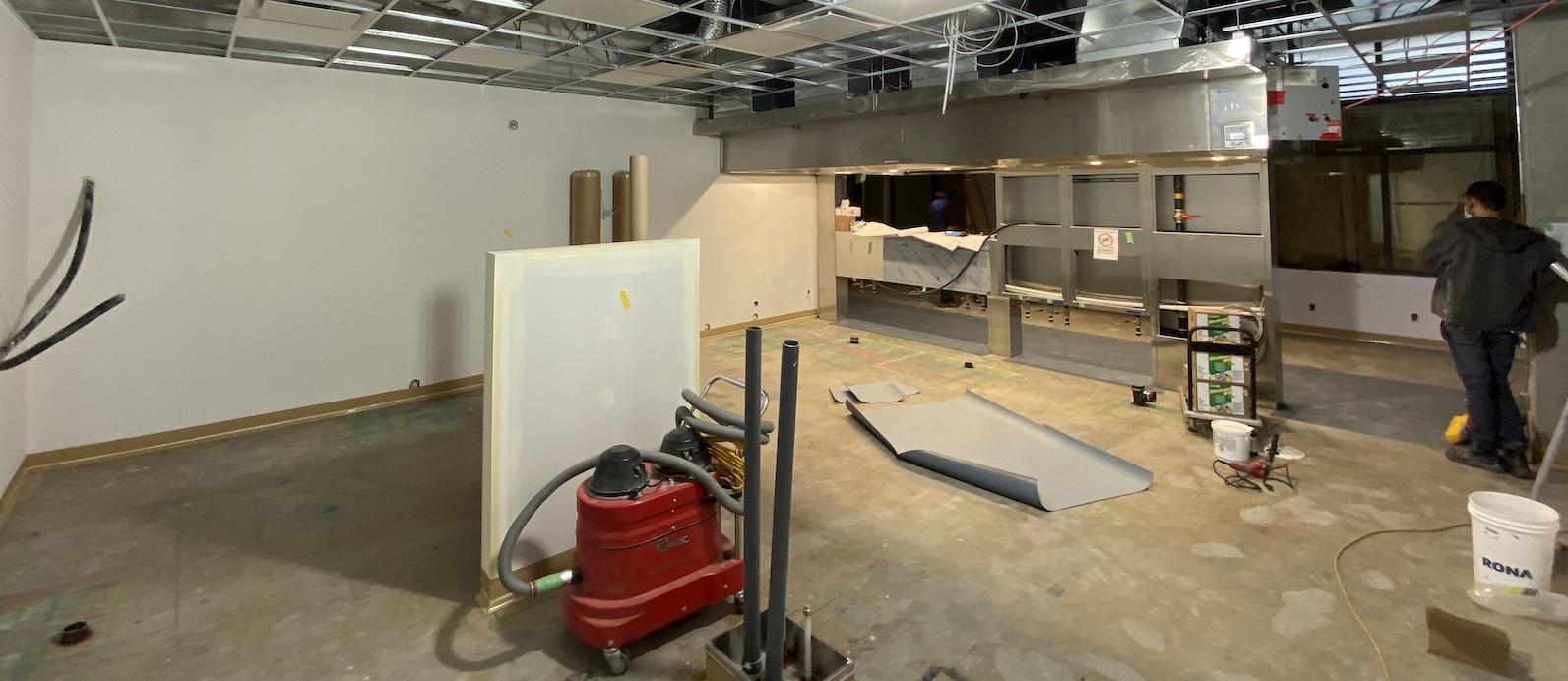 Coming soon, a new home for Potluck Cafe Society!
Central City Foundation is honoured to support Potluck Cafe Society's capital project to renovate its new location. Potluck Café Society's new location will increase their capacity as a catering social enterprise to train and employ even more community members in the DTES. For the community, having this new commercial kitchen will be a valuable shared resource to support food security in the inner city. Potluck is also building capacity by influencing change through collaborating with other social enterprises and food-related organizations, including sharing contracts and other resources.
Potluck continues to be dedicated to organizing, producing and delivering meals to community members during the COVID-19 pandemic. The pandemic has truly demonstrated the value of Potluck as an anchor social enterprise that positively impacts the lives of the DTES residents daily. Self-supportive through their commercial activities, Potluck can pivot in times like these to focus on the needs of our community. Potluck has proven to be an essential community asset for food security, training and employment as a long-standing social enterprise with over 20 years of experience and community support. Their renovations are on track, and they plan to open the new facility early in the new year. We are also delighted to feature Potluck's Executive Director, Naved Noorani, in our Profiles in Leadership campaign, which can also be found in our annual community report.