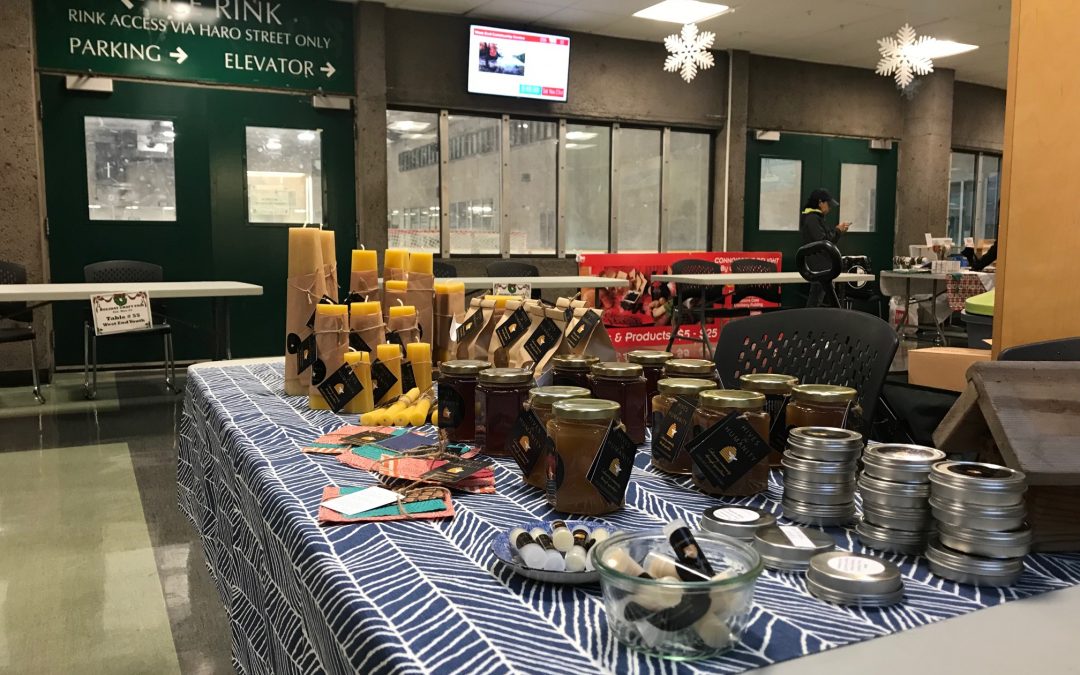 Creating a buzz with social enterprise
We invest in community-led initiatives that help people in the inner city improve their lives. Hives for Humanity, for example, is a unique organization that uses beekeeping to help people facing barriers to employment.
By working with organizations such as Atira, Rain City Housing, BC Housing and SoleFood Farms, Hives for Humanity has created a network of accessible apiaries where inner-city residents can learn the basics of beekeeping and connect with other community members.
"The bees and the garden are very medicinal and good for mental health and wellbeing," said Sarah Common, executive director of Hives for Humanity. "We've learned that connection is the thing that saves lives, and we work really hard to create a community around our hives."
Hives for Humanity provides low-barrier employment and volunteer opportunities through their social enterprise, which sells honey, candles and skincare products in stores throughout the city and beyond. The program gives participants the opportunity to develop vocational skills and earn year-round income. Revenue from these products also helps to fund the beekeeping program.
In support of Hives for Humanity, Central City Foundation provided a capital grant for the purchase of a new wax melter and silicone moulds. This new equipment has helped expand their wax program, which has led to an increase in revenue and employment for three more candle makers.
"The grant has helped us create meaningful work for people, but what it's also done is increase our ability to share the story of the people we work with," said Commons. "For us, these candles are a symbol of light in an all-too-often dark story."
"Hives for Humanity is an important example of a community-led solution at work," said Jennifer Johnstone, President and CEO of Central City Foundation. "Not only does it provide employment and vocational skills to Vancouver's most vulnerable, but it also positively impacts the environment, in which everyone regardless of socio-economic status – benefits."
When you support Central City Foundation, you support community-led initiatives like Hives for Humanity.