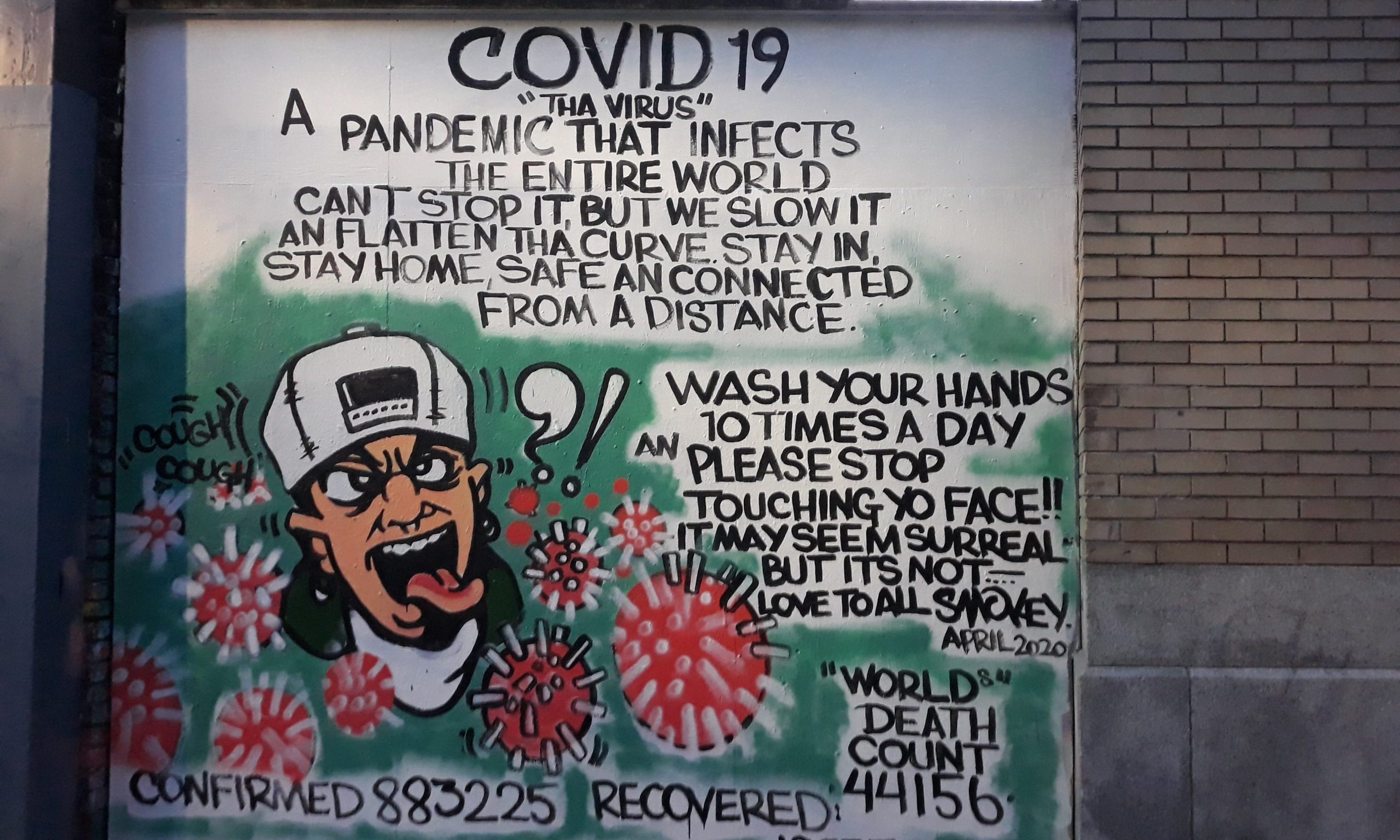 Helping the inner city respond to the COVID-19 pandemic
The inner city has been extremely challenged by the COVID-19 lockdown and distancing requirements. Right from the start, we reached out to our community partners to discuss their needs and how we could help.
Most of our community partners had to close their centres or only offer essential services since the start of the pandemic. This impacted access to food, respite, connection to support services and safety in the community. We worked quickly to approve funding and provide support for community-led initiatives to meet these immediate needs.

An extraordinary investment in respite

With $100,000 investment from Central City Foundation along with funding from other organizations, Atira Women's Resource Society were able to open Sister Square, an enclosed, heated tent staffed 24/7 that provides information, overdose prevention, food, hygiene (safe bathrooms and showers), access to support services, counselling, legal advocacy and more. You can read more about this extraordinary investment in a article published by The Tyee. WISH Drop-in Centre has also opened a respite tent at the back of their building for women and are connecting with Atira for ideas and support.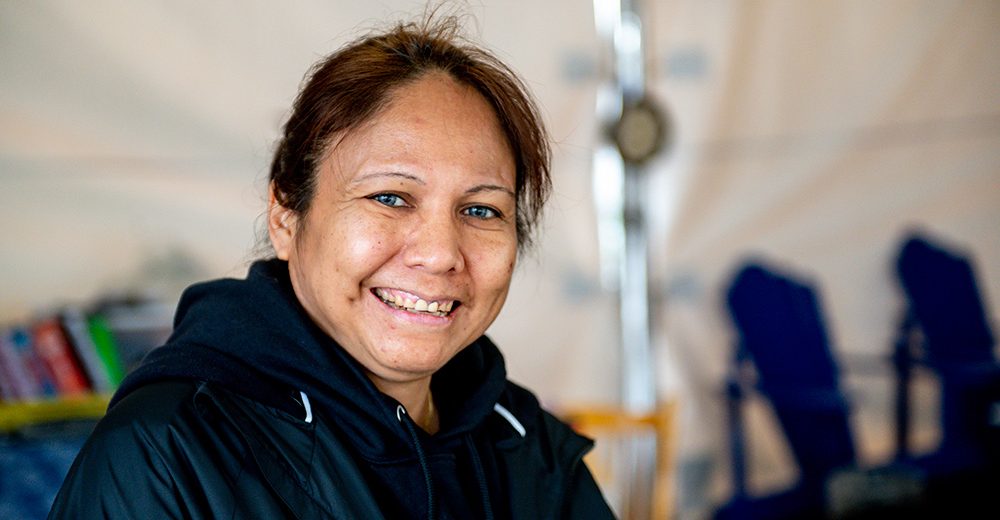 Connection and employment

We provided funding for CleanStart to employ DTES residents who had lost their regular construction work through EMBERS to keep working. They provide crucial cleaning services to the neighbourhood, such as in SROs where the risk of spreading of COVID-19 is higher due to shared spaces including bathrooms.
Working with the City of Vancouver and other community funders and businesses, 121 peer support workers were put to work providing on-the-ground support to help people in the community get vital information and supports. We were also able to organize the donation of more than 1,000 cell phones along with free data, distributed to more than 15 community partners and their peer support workers. In addition, we coordinated distribution of personal protect equipment and snack food to community organizations for front line staff and women in need in the community.
Food security and social enterprise

Our community partner, Potluck Café and Catering, led efforts to bring together social enterprises like HAVE Café Society with local restaurants and businesses to provide 1,200 meals a day to 30 private SROs as well as feeding unhoused community members. Not only did this collaboration keep the community fed, but it also kept people working. Working with funders and other philanthropic organizations, Potluck and their partners secured funding and support to serve more than 150,000 meals served in two months, including meals from A Better Life Foundation/Save On Meats.
We funded Sole Food Street Farms to purchase an upright cooler for more flexibility and capacity to distribute their produce to the inner city through front-line community partners including Potluck Café and Catering and HAVE Café Society.
We also expedited our annual grant to the Dugout Drop-in Centre when they had to quickly pivot to provide their daily food support outside of their space in response to distancing requirements.
Collaboration and networks

Convened by Community impact Real Estate Society, the Coordinated Community Response Network brought together more than 50 community organizations (including CCF and many of our community partners) with local businesses, business improvement associations and other groups. This collaborative working group created new partnerships and connections that helped get essential needs met for inner city residents, and created long-term opportunities for bulk purchasing of supplies and other potential synergies.
Jennifer Johnstone, our President and CEO, served on the judiciary panel of the Community Response Fund, which distributed more than $8 million in unrestricted operating grants to more than 200 community groups. This included more than $1.4 million to more than 40 of our community partners.
We have also been an active participant in the Vantage Point Capacity Funders network, and have hosted other funder networks to mobilize resources for community-led solutions during the pandemic. Through these efforts, more than $500,000 in additional funding has been directed to Central City Foundation community partners.
We continue to work actively with the Feminists Deliver collaborative, organizing and providing funds to make sure more people can access their important programs. These include recent conversations about systemic racism and the effects of colonialism. Their webinar series, Resistance and Resurgence, has featured Unpacking Asian Heritage Month, Confronting Anti-Black Racism in Canada and Decolonization in a Time of "Reconciliation." To learn more or register for these events, visit feministsdeliver.com.
What's next

There's so much more going on in the community, including distributing donations of personal protective equipment, food, and more. We continue to check in with key community partners to see where they are at in terms of planning to re-open and whether they need any support. Many of them will no doubt need support to adjust their programs and spaces to meet social distancing requirements.
We are working hard to ensure the community's needs are heard and met, and that community- led solutions receive support and funding. If you want to contribute, please consider donating today to Central City Foundation's efforts to support the inner city's pandemic response. You'll find the donate button in the top right hand corner of this page.