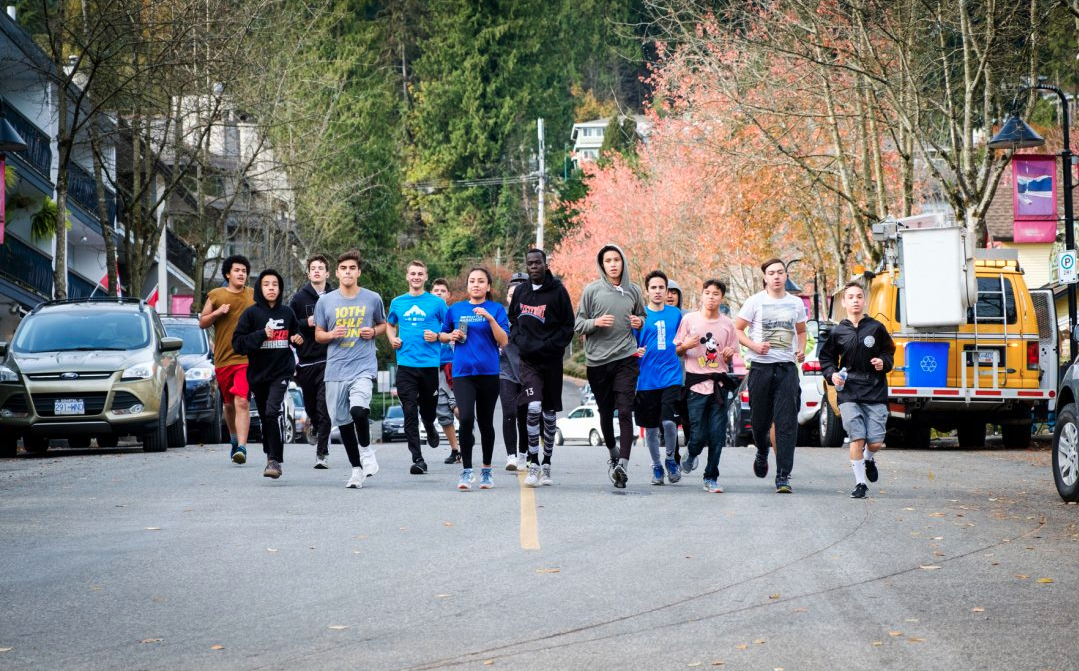 Investing in the future of inner city youth by supporting Streetfront Alternative
Central City Foundation believes in supporting outside-the-box programs like Streetfront Alternative Program. Streetfront is a Vancouver School Board initiative that helps kids having challenges in school find academic and personal success by using physical education to teach them valuable life skills that build their self-confidence.
As an inner-city school, many of these kids come from non-traditional families. Some live in poverty. Some have experienced traumatic upbringings. For individual reasons, each of them was not succeeding in a regular classroom.
Throughout elementary school, Jonah was a hyperactive kid and his constant need to move made it difficult for him to keep up with the rest of the classroom. In grade 9 he transitioned to Streetfront where he fits right in and is succeeding academically.
"We use physical fitness as a sort of catalyst to try and change the academic and social trajectory of students," said Trevor Stokes, Streetfront teacher. "We try to build them up through hard work, dedication, perseverance and see if we can get them to achieve some really substantial goals."
One of these ambitious goals is to run a marathon. Each year many Streetfront students run both the Vancouver and Seattle marathons. Some of these kids are as young as 13 years old.
The Streetfront program also includes a range of outdoor experiences such as kayaking, hiking and camping. In recent years the kids have been challenged to think globally by going on expeditions to Mt. Kilimanjaro and Patagonia.
"Our idea is to get them outside of the inner city," said Stokes. "We want the kids to have an outside perspective because they are lovely and beautiful kids who deserve to see what's out there."
Streetfront needs rugged, high-quality camping gear that can be used over and over again. This kind of gear is expensive, so they came to Central City Foundation for a capital grant.
"Central City Foundation made an investment in the future of these kids," said Stokes. "We can give other kids an opportunity to go explore the world around them. Having the appropriate gear makes the expeditions safer and very very enjoyable for them."
In 2019, Jonah and his peers at Streetfront be heading to New Zealand for a two-week expedition that will test them mentally and physically. Thanks to Central City Foundation donors they will have all the gear they need to succeed.
When you support the Central City Foundation, you support programs for inner-city youth.