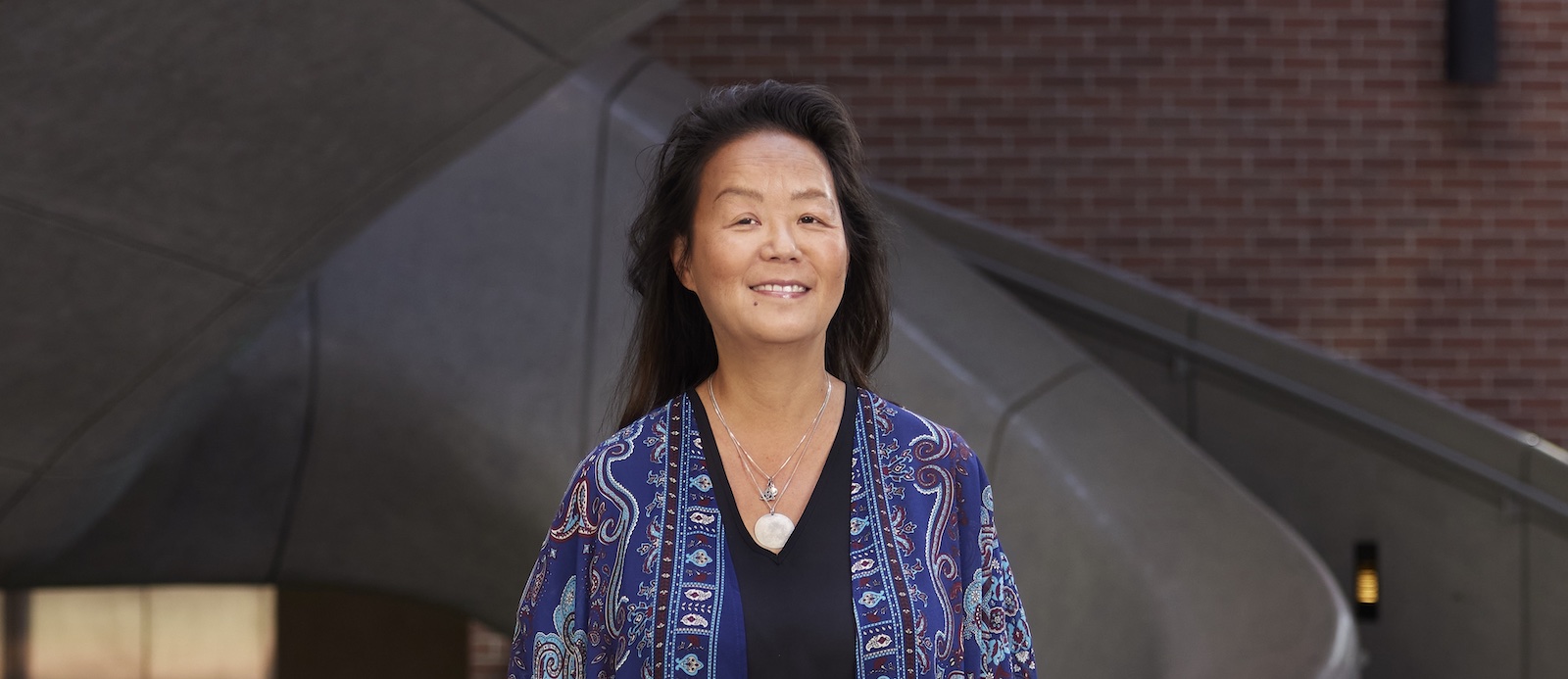 Change Can Happen. Profiles in community leadership: Johanna Li
Leadership comes in many forms and often goes unrecognized in our community. That's why Central City Foundation is celebrating eight examples of extraordinary community leadership. We are highlighting the dedication and determination of those whose support for community-led solutions helped people in our inner city and beyond to improve the conditions of their lives during the COVID-19 pandemic. As part of this celebration, we have asked each of our profiled leaders to share with us their thoughts on leadership, community, and their relationship with Central City Foundation.
Johanna Li, Manager, EMBERS Eastside Works  
Central City Foundation is celebrating Johanna because of her unfaltering commitment during the COVID-19 pandemic to ensuring access to continued income-earning opportunities, peer work and community income supports that saved lives for those left out by government programs. She was steadfast in pushing for funding and resources, adapting services as well as ensuring the voices and needs of our community members were heard and met.
Q: How does your organization help address the challenging conditions faced by people in the community?
"EMBERS Eastside Works is low-barrier income generation hub located in Vancouver's Downtown Eastside.  We work collaboratively with community and various levels of government to provide suitable work opportunities to individuals with high barriers to employment. As we help people find suitable work, we test innovative interventions that we hope will be adopted by mainstream employment services as we redefine what successful employment looks like for our community."
Q: In response to COVID-19 health orders, how did your organization pivot or alter your programs or services?
"Due to COVID we were no longer able to operate as a drop-in centre. Virtual connection for people we support is usually not suitable as many lack the technology to be able to meet in that manner. We were able to keep a number of people employed through our in-house program, much of which takes place outdoors. We then focused on how to bring funding and supports in to help other very grassroots organizations to keep people employed who were doing COVID related work – outreach, food provision, hygiene kits etc."
"I am proud of how the whole community showed real agility to respond to this crisis and worked together to get things done that government couldn't manage in that short period of time. We are the voice for many who do not have the platform to speak. Our organization has been working in the DTES for over 20 years and through our work, we truly understand the needs of people and how to get them what they need quickly and effectively."
Q:  How would you explain the importance of development programs and solutions being community-led?
"Although COVID has been very hard on the DTES community I still see strength and resilience in so many. We have been able to shine a light on the importance of peer work in this community and hope that this will provide more opportunities. In one of our in-house employment programs, the Chinatown Community Stewardship Program, we saw through COVID that those who could maintain some employment and connection still managed to flourish even during a very challenging time."
"I believe governments are paying attention to vulnerable communities and are open to listening to us more than ever. I see this in my relationships within various provincial ministries and I think now is the time to push for real long-term sustainable change. COVID has provided us with an opportunity that we need to capitalize on right now." 
"We feel one of the great outcomes of this is that we as a community in the DTES work so much more collaboratively.  As the hub for low-barrier work we've always tried to work closely with community partners but COVID has really helped to strengthen and solidify these relationships.  I believe collaboration is a key component to truly helping our community. The development of the CCRN, with dedicated support from CCF has been vital in building much needed relationships in community that will benefit so many long after COVID."
Q: What is it that you value most about being a community partner of Central City Foundation?
"CCF has always shown great leadership in the community, not just as a funder but as a convener, an advocate and a true supporter of lasting change. Support from CCF has come in many ways from funding support when we first opened our doors to always providing guidance in community and most recently helping to facilitate true collaboration in our community during the most challenging of times. CCF has always been outspoken regarding community-led solutions and during COVID, has provided guidance to ensure our voices are heard, and we have greatly benefited from its active participation in the DTES."