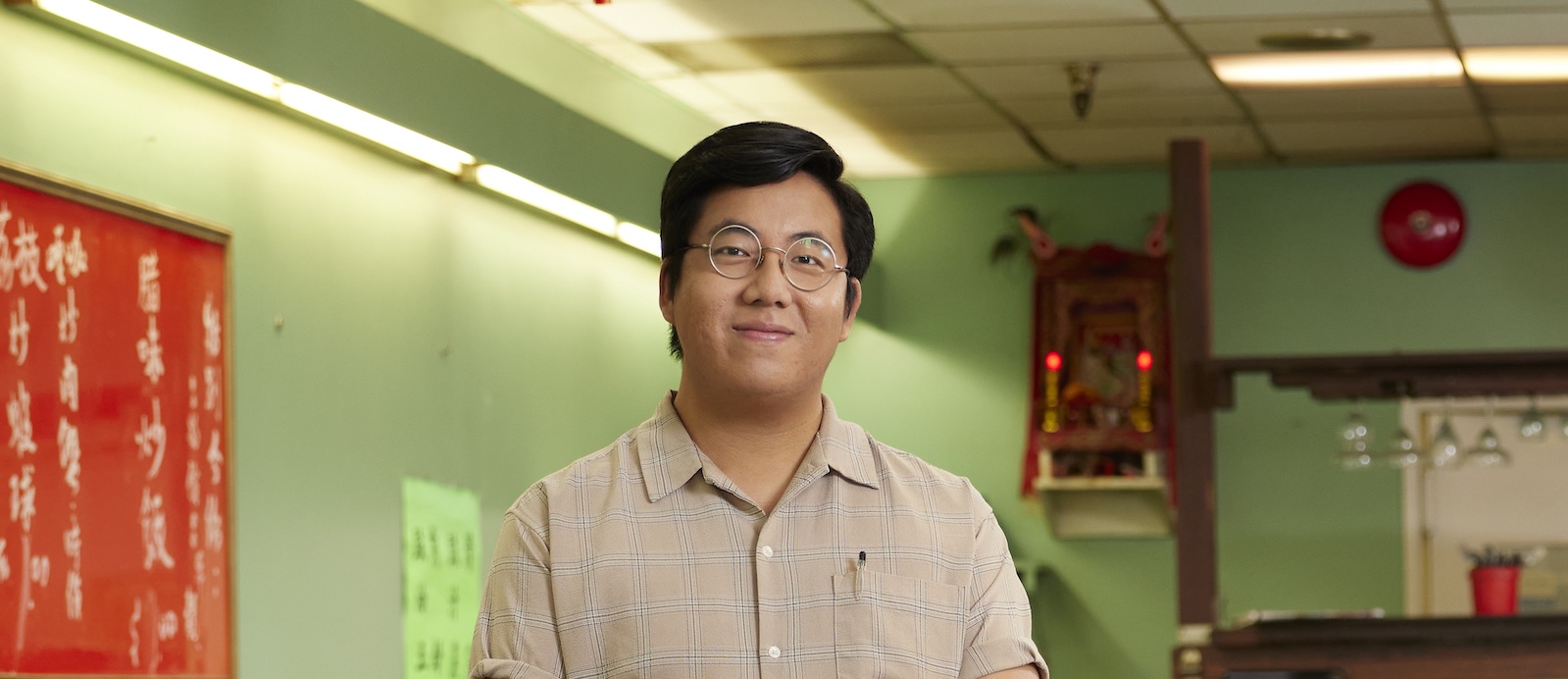 Change Can Happen. Profiles in community leadership: Nicolas Yung
Leadership comes in many forms and often goes unrecognized in our community. That's why Central City Foundation is celebrating eight examples of extraordinary community leadership. We are highlighting the dedication and determination of those whose support for community-led solutions helped people in our inner city and beyond to improve the conditions of their lives during the COVID-19 pandemic. As part of this celebration, we have asked each of our profiled leaders to share with us their thoughts on leadership, community, and their relationship with Central City Foundation.
Nicolas Yung, DTES SRO-Collaborative – Chinese Seniors Expertise 
Central City Foundation is celebrating Nicolas because of his commitment to ensuring that Chinese seniors living in SROs, who were made the most vulnerable by the COVID-19 pandemic and the consequent shutdown of services and supports in our inner-city community, were kept safe and connected. As part of the DTES SRO-Collaborative team, he was tireless in his efforts to reach out to isolated Chinese seniors in private SROs in the DTES and Chinatown to identify their needs and provide support including important information to keep them safe through multilingual materials, one-on-one interactions and providing COVID prevention supplies. He ensured they had culturally appropriate grocery boxes and access to vaccination information and clinics. He has collaborated and coordinated with other social service staff in other local Chinese serving organisations and trained a team of skilled volunteers to provide essential outreach. He has set the foundation to build important and necessary resiliency and capacity in the community to respond to future challenges.
Q: How does your organization help address the challenging conditions faced by people in the community?
"The SRO Collaborative is working to improve affordability, habitability, safety and sense of community in the privately-owned Single Room Occupancy (SRO) hotels including the Chinese Benevolent Society hotels in Vancouver's Chinatown. We operate a number of projects related to food, Elders and culture, harm reduction, cleaning and repairs with a focus as much as possible on building capacity among tenants to help themselves and their neighbours. There are approximately 3,400 tenants living in 100 hotels. SRO tenants share bathrooms and many do not have access to kitchens, laundry and soap for hand washing. Residents in this housing are considered high risk for transmission of COVID-19."
"The non-English speaking seniors living in the Chinese Benevolent Society hotels and social housing projects are often regarded as a uniform group, but they are actually extremely diverse in terms of their languages, dialects, ability to understand each other, read, write, express their health needs and they have profound difficulties understanding or navigating typical places and institutions that most English speaking Canadians take for granted. Seniors should not be generalized into one big group including SRO tenants. Because of this lack of investment into understanding the complexities of what seniors' need and empowering the seniors to be active to help themselves and each other, when emergencies like a pandemic happen, it is really hard to get things done quickly. Resources to help the seniors typically flow to the larger organizations and institutions while an enormous amounts of the emergency response work fell on the shoulders of volunteers and frontline workers, including the non-English speaking, overstretched, invisible, and underpaid caretakers and building managers who don't have the skills or capacity to carry out COVID-19 support for their tenants or do not have the connections to seek help."
"Because of the funding we received, we had the opportunity to recruit and time to look into volunteers and we have identified 5-10 Chineses multilingual youth in the grocery distribution program and to provide support in Chinatown organizing under the SRO Collaborative. We collaborated with grassroots organizations in Chinatown with similar values who covered the spectrum of people of Chinese descent's experience in Vancouver such as Yarrow Intergenerational Society for Justice, Carnegie Community Centre Seniors Program, Vancouver Second Mile Society, Watari, BaoVe Collective, Strathcona Community Centre and other groups."
Q: How would you describe the lived experiences, systemic inequalities/inequities and other challenges faced by the people you work with?
"Lack of translation is only one dimension of the many barriers that seniors face including lack of access to basic food and income needs, struggles with basic literacy (many seniors can barely understand Chinese newspapers), access to technology, lack of information about COVID-19, addressing medical and physical limitations, systemic racism in the health authority, lack of cultural safety, mobility issues, inaccessible clinic sites, landlord gatekeepers restricting access to buildings, seniors' lack of understanding or information about health institutions and even deep marginalization of drug use by some Asian seniors."
Q: In response to COVID-19 health orders, how did your organization pivot or alter your programs or services?
"The SRO Collaborative got extra funding and got permission from all its existing funders to set up a large information and distribution network in the hotels related to COVID-19 and overdose prevention. We organized food services so tenants could shelter at home, delivered soap and other hygiene supplies, PPE and harm reduction supplies."
"As the impact of the pandemic engulfed our city and the health orders dictated closure of food service outlets and eventually the only grocery store that was accessible to the community, it was evident that the scarcity of food would be magnified. There was simply no food vending taking place and neither could the residents buy groceries to cook in their residence. It was a human disaster where a fundamental human need could not be met and there were no answers to the problem."
"The pandemic increased anti-Asian racism in the community. We worked to build awareness around this racism, and found more allies, funding, and volunteers on the ground. My relationship with all the seniors has solidified, and now we have a much stronger community network. I learned more about other organizations and their working methods during this emergency. The whole community came together to share their perspectives about what's at stake and organically shaped a collective response. The emergency helped a lot with the inter-organization communication and we continue to work collaboratively."
Q: How would you describe the importance of community connections and a sense of acceptance and belonging for the people you work with?
"When I first got into the hotels some of the tenants would swear at me and tell me to go away. I ended up breaking down barriers and building connections with these tenants by creating a tailored grocery program at the start of the pandemic, doing surveys with all the tenants to find out their food preferences and getting them involved in the packing and distribution. I ended up reaching the tenants who didn't want to visit, who wanted to be left alone by outside organizations. I continue to keep my relationship with tenants by working with them on the things they care about. This has helped them to be more receptive to community programs, be more open to ask for help. Now many tenants won't hesitate to ask for help when they need it, and they help me, we help each other. This mutual aid may seem like the smallest thing, and maybe no one really cares, but for me this is the biggest part of organizing. It's what excites me the most, because this is real change, the micro-perspective."
Q: What are some examples that give you hope for a better future for the people you work with?
"In our organizing, it's been good to see different departments coming together to create new mutual aid programs that tackle intersectionality, for example our food coupon program that pairs up Indigenous tenants with local Chinese restaurants, who also supports our low income community. It's energizing to see how the SRO Collaborative and our allies are finding new resources, capacity, and space to normalize these dissents and conversations."
Q: How would you describe the value of developing relationships and collaboration between your organization and funders like Central City Foundation?
"Central City Foundation was the largest funder of our multilingual COVID-19 outreach campaign this year. This helped to protect some of the city's most vulnerable residents during the third and fourth wave of COVID-19. Their staff were at all the COVID-19 emergency response meetings strategizing with all of us about what we can do as a collective to stop the pandemic from wiping out the neighbourhood. They helped us leverage a few other partners to help as well. Thanks to the Foundation for helping us to make this case and show what can be done."