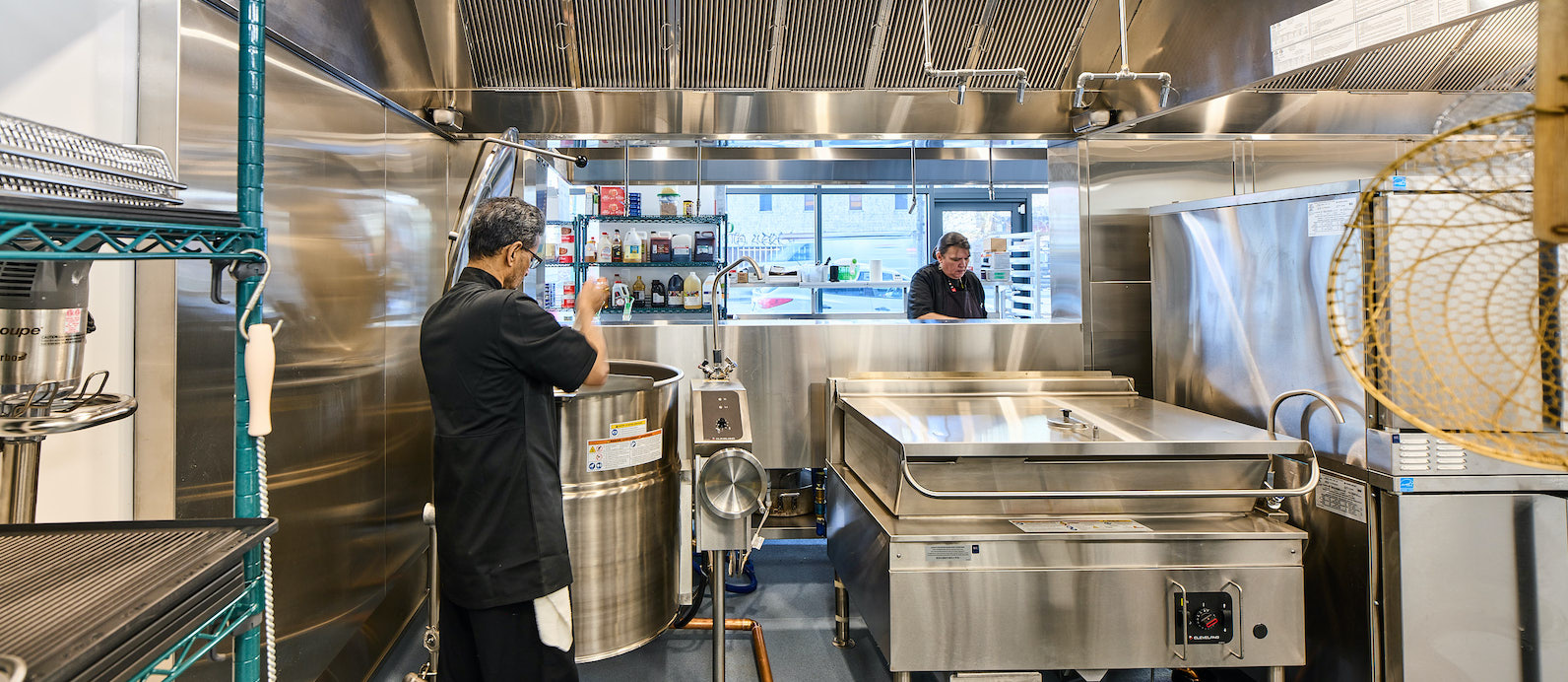 New home for Potluck Café Society brings expanded services and employment opportunities in the Downtown Eastside
The Potluck Café Society has opened its doors at a new location in Vancouver, taking on a much larger space to adapt to its expanded role as a social enterprise caterer. The brand-new premises at 298 East Hastings will serve as Potluck's catering service and culinary training hub that has attracted loyal supporters from across Vancouver since 2001.
"The move to this larger, state-of-the-art facility will allow us to increase our capacity and our impact in the Downtown Eastside," says Naved Noorani, Executive Director of the Potluck Café Society. With a larger space and additional staff, we will produce significantly more meals per week for residents of the Downtown Eastside community.
The move to the larger facility gives the organization an opportunity to diversify and double its number of new hires and trainees from among people in the Downtown Eastside, who face barriers to traditional employment.
"Potluck is an anchor social enterprise that positively impacts the lives of the DTES residents daily and is able to pivot in times like these to focus entirely on the needs of the community," says Jennifer Johnstone, President & CEO of Central City Foundation, "We have been a supporter of Potluck since its inception, and we are honoured to support the development of their new facility that will increase their capacity to provide food security as well as train and employ even more community members in the DTES."
During the course of the COVID-19 pandemic, Potluck has helped produce and distribute over 250,000 meals to Downtown Eastside residents. Since opening its doors in 2001, Potluck has provided more than 325,000 hours of employment, resulting in over $4 million in wages and facilitated serving over 600,000 nutritious meals to residents of the Downtown Eastside.