Fair in the Square
Central City Foundation has been helping people in the inner city improve their lives since 1907, and it is with great enthusiasm that we and our partners at the Vancouver Community College, have hosted an annual Fair in the Square for the past 13 years. Fair in the Square is a wonderful community celebration that brings together people from various parts of the city to connect with our inner city neighbours and with the non-profit agencies that are doing amazing work in the community, as well as to enjoy some great live music and entertainment, arts and crafts, an artisan market and free BBQ, cupcakes, watermelon and coffee. Each year, more than 3,000 people join us in Victory Square Park to connect, celebrate and build hope. For a taste of Fair in the Square, please watch the short video recap below of 2019's event.
Update: 2021 Fair in the Square goes virtual
We are very sad that we cannot invite you to join us for our annual Fair in the Square this spring. As you know, this cherished event brings together people from across our city to connect and celebrate the vibrancy of our inner-city community. We invite you to explore our "virtual" Fair in the Square on this page that features links to the many community partners, social enterprises and entertainers that participate in the event. We look forward to seeing you in May 2022 when our usual Fair in the Square is back in its live format.
A message from VCC: our co-host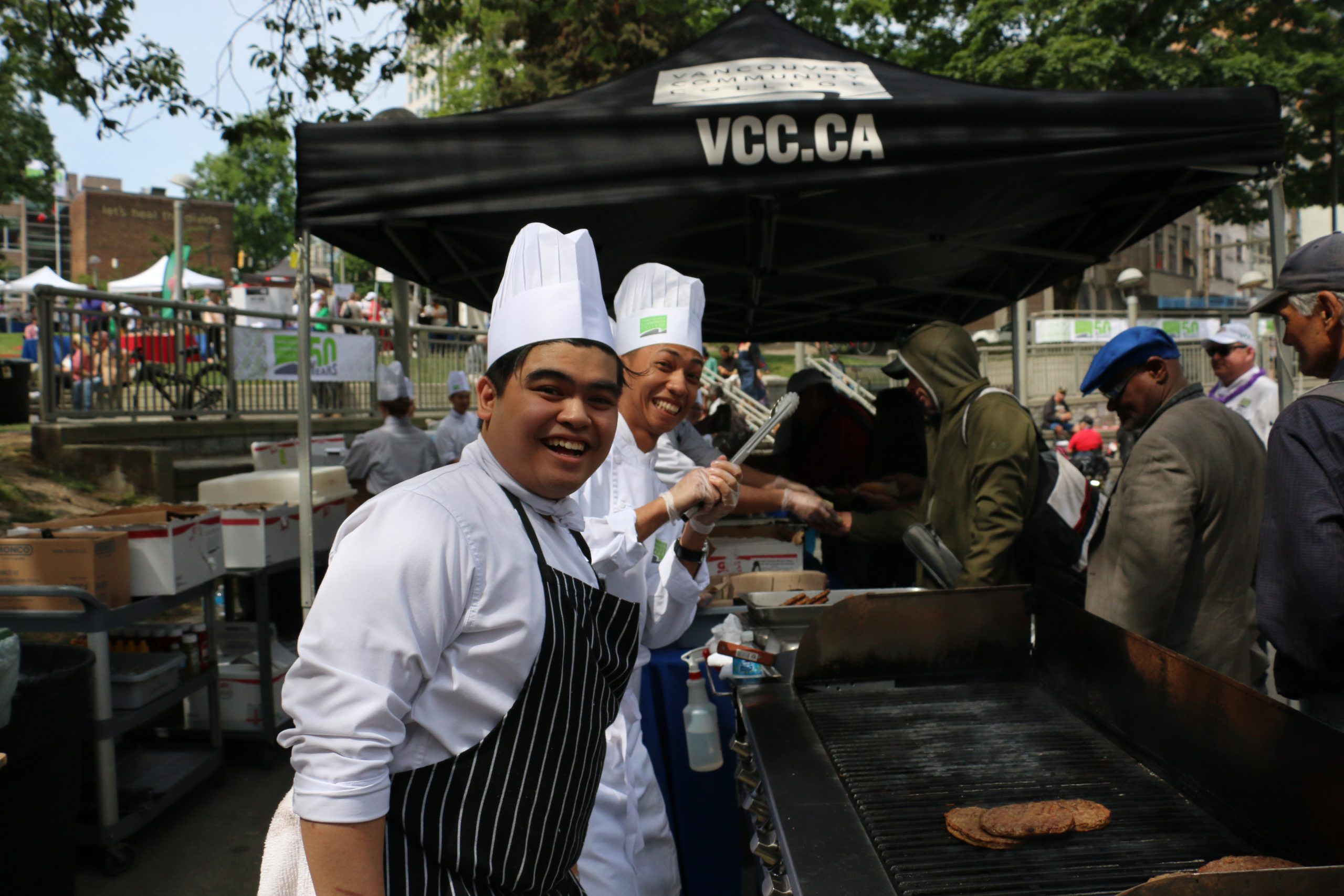 VCC has been a proud partner with Central City Foundation and the annual Fair in the Square celebration for over 13 years. Although this year we can't come together and break bread with our downtown neighbours we know that we will be able to come together even bigger and better in the future.
Fair in the Square is a special event that reflects our values at VCC that everyone has the right to be treated fairly and with respect, regardless of socioeconomic background. Through these challenging times, the VCC community continues to work with our DTES community through food security programs with the City of Vancouver.
Social Enterprise Organizations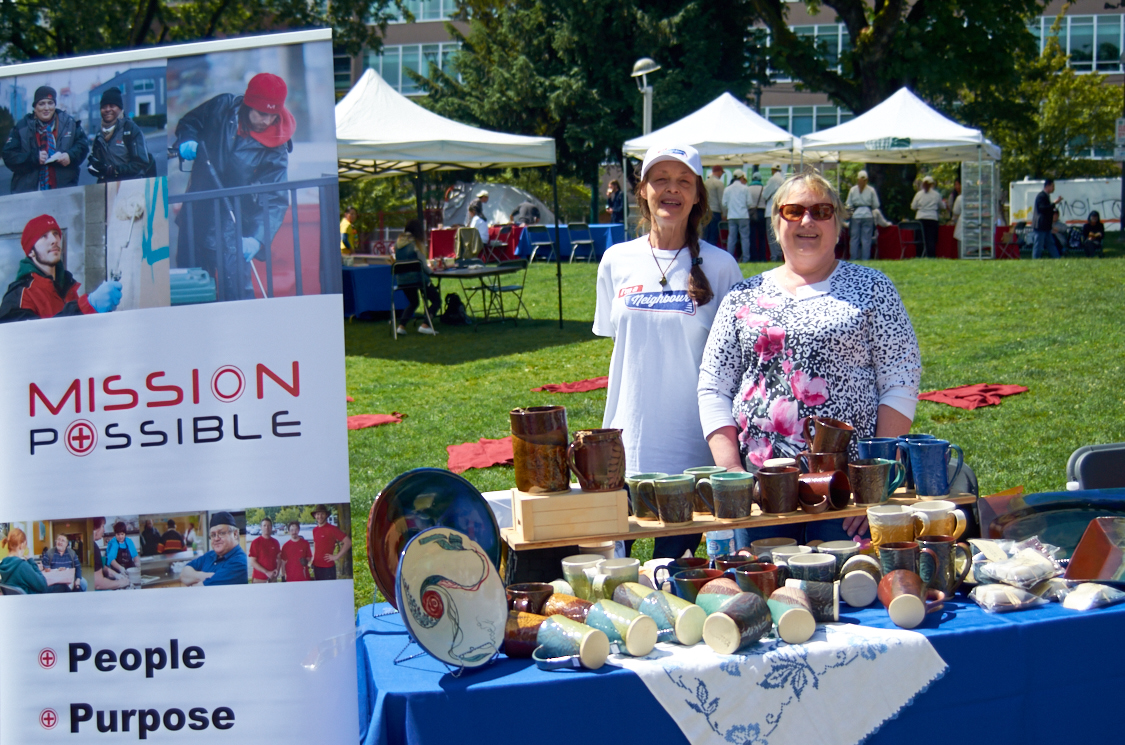 Fair in the Square Performers