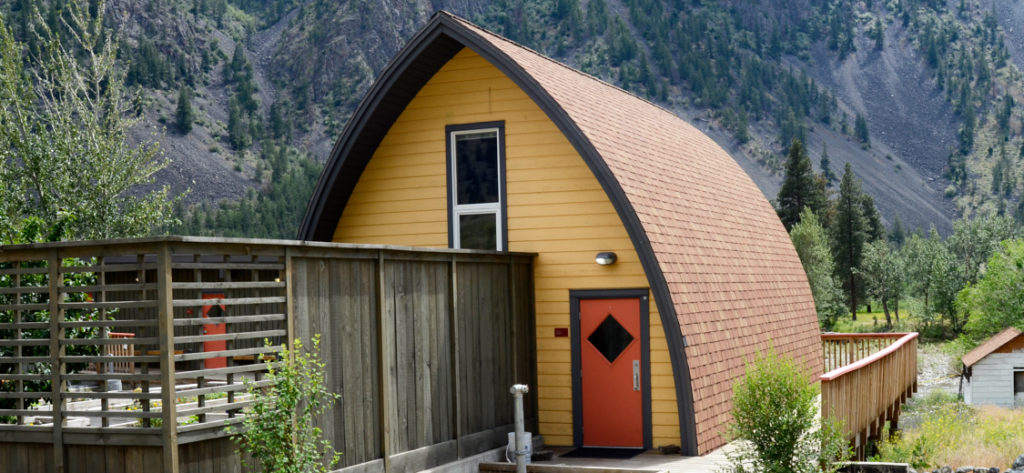 The Crossing at Keremeos
Thanks to the support of our donors, Central City Foundation purchased 58 acres in a secluded rural area near Keremeos, about 55 km southwest of Penticton. We partnered with From Grief to Action, (a parent support and advocacy group), the BC Ministry of Health, Vancouver Coastal Health and the Fraser Health Authorities to create the first long-term residential treatment centre for youth in BC. Our original investment in 58 acres of land matured into a haven where youth can heal and move forward in their lives. While the programs were paused during the COVID-19 pandemic, the site is being held to support a new program for young people. Central City Foundation is currently in negotiations with local community groups and Indigenous partners to open a new program as soon as possible.
Every day, thousands of youth across British Columbia are struggling with addiction and living on their own on the streets, in shelters or in unsafe neighbourhoods. While there is a continuum of addiction services for youth, there are few places where they can turn to for long-term care.
The Crossing at Keremeos opened in January 2009 and became BC's first and only long-term residential addictions treatment centre for youth, both boys and girls. It is a therapeutic community where young people can regain their health and reclaim their lives, a pioneering program that helps youth beat their addictions and plan for their futures. A uniquely successful educational program enhances the experience of the young people resident in the program.
The Crossing emphasizes the concepts of self-help and positive peer influence within a caring environment. During their stay, young people develop improved self-esteem, self-respect, self-confidence and self-awareness, along with the skills and work habits they need to complete high school and find employment. A large number of those young people have successfully recovered their health, reclaimed their lives and reconnected with their families.
From the time the Crossing opened, over 400 youth passed through the facility and received much-needed care and support from the program for over six years, until its closure in March 2015. Central City Foundation worked hard to find a solution to reopen The Crossing, and brought the support of more than 35 community groups across BC to our negotiations with the Ministry of Health.
Central City Foundation is currently working with ONA, IHA & FNHA to develop and implement a new program for BC youth centring around Indigenous knowledge, culture and models of healing as well as best practices in trauma-informed addiction treatment and recovery. We look forward to The Crossing at Keremeos once again providing this critically needed help to children, youth and families in BC who are struggling with the challenges of addiction.
For more information about The Crossing at Keremeos contact Central City Foundation.