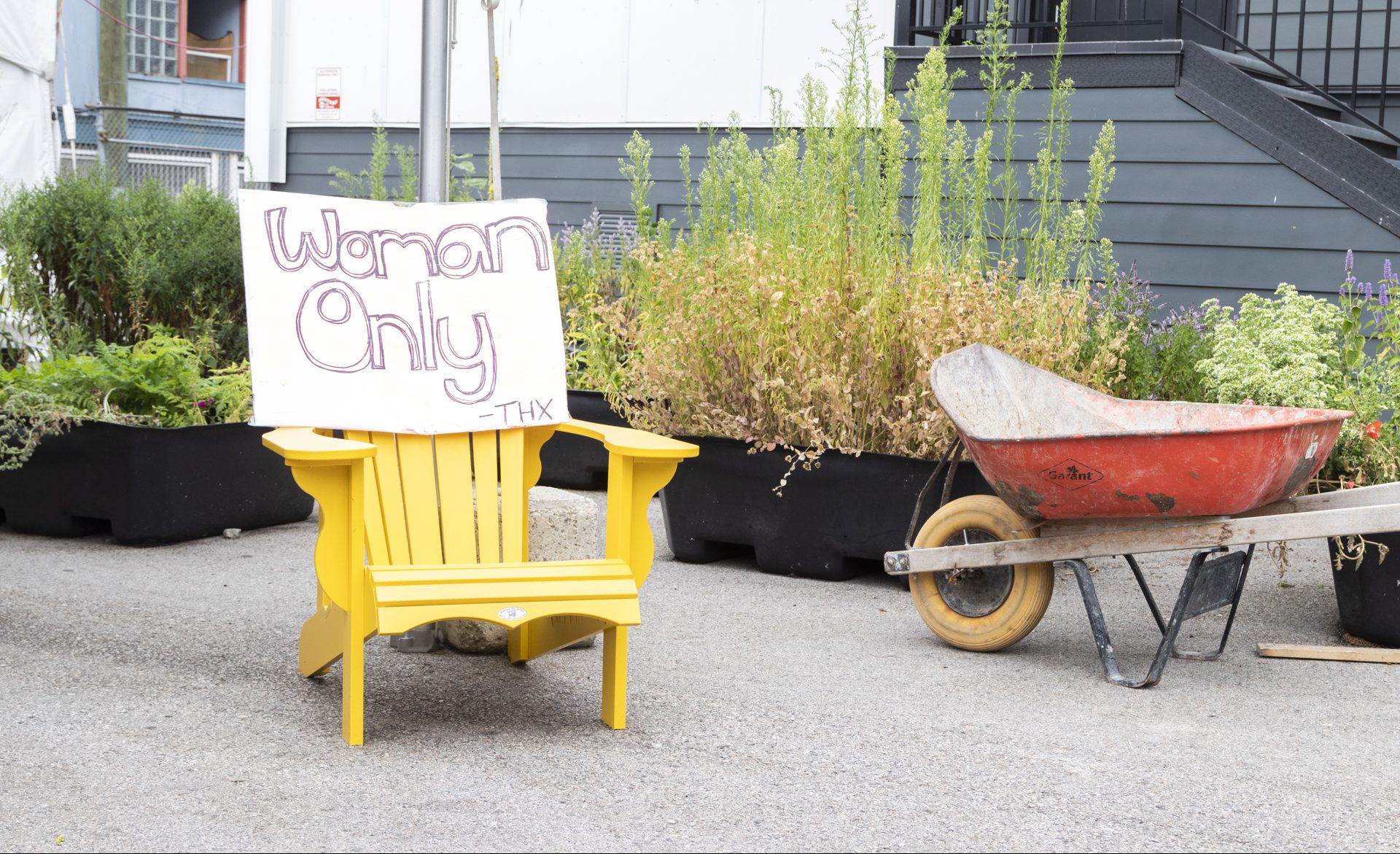 With COVID-19 restrictions, respite centres for women in the inner city are needed more than ever
Women in Vancouver's inner city are not just dealing with COVID-19, but also a crisis of gender-based violence on top of the poisoned drug crisis. Countless studies have shown that community-based services specifically serving women and non-binary people provide essential safety and security to access critical programs from counselling and support to overdose prevention and addiction treatment. That's why Central City Foundation stepped up right away to work with community partners to set up respite centres for women and quickly brought funding to ensure more of these could be operating.

Because of this spring's public health restrictions, many women's centres and support organizations had to reduce services that were already highly in demand, leaving many women in the inner city lacking access to safe spaces where they can get community services, addiction and treatment help.

"COVID has laid bare inequities in the inner city, and made it all the more visible that there has been a loss of safe spaces for women, with tragic consequences," says Jennifer Johnstone, President and CEO of Central City Foundation. "That's why Central City Foundation acted quickly to help address the situation, and why we want other funders and organizations to recognize these needs and act to help facilitate community-led solutions to offer women places of respite."

Central City Foundation was able to approve a large grant to Atira Women's Resource Society to set up SisterSquare. This enclosed, heated tent is staffed 24/7 to provide information, overdose prevention, food, safe bathrooms and showers, access to support services, counselling, legal advocacy and more.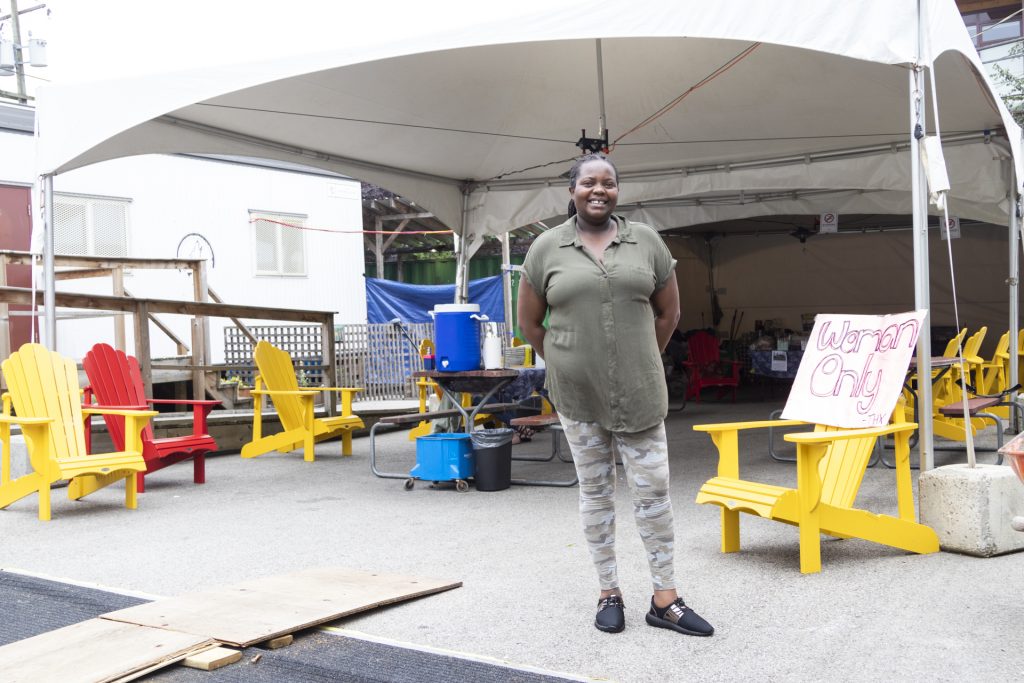 "We're seeing about 90-100 women at SisterSquare throughout the day," says Anne M'Mithiaru, Director of non-residential programs for Atira. "We are able to offer women counselling services, housing services, legal advocate services. The peer support workers in the tent can also assist the women in accessing medical services, as well as harm reduction supplies. Some of the women are coming just to take a nap, knowing they'll be safe here."

WISH Drop-in Centre has also opened a respite tent at the back of their building for women.

"As soon as restrictions related to COVID hit and places started to close or reduce their hours, we immediately started to see the impact," says Mebrat Beyene, Executive Director of WISH. "There were just no spaces to be – no spaces to access meals, spaces of respite and spaces for sanitation. For the women that come to WISH, it's pre-existing issues that now have been laid completely bare and that have been deeply exacerbated."

WISH was able to rally funding and community support to set up two large marquee tents on their back lot, with picnic tables, a washroom trailer, and funding to keep both the back lot and their drop-in centre, with distancing requirements, open 24/7.

"There has just been so much increased desperation and vulnerability that women are facing right now, so women are grateful just to have a place to come and know that they are not going to get kicked out," adds Beyene. "We're able to provide a continuity of care that we couldn't before, and that was desperately needed before, regardless of COVID."

The Downtown Eastside Women's Centre has been able to re-open their drop-in centre to offer respite as well, although with some distancing requirements. They have set up tables outside their Centre as well to extend their space and offer more women a place to access services, get some food or clothing, use bathrooms, showers, and sit and relax.

"What's so hard for the women is the level of violence on the street that has escalated since COVID, says Kate Gibson, Acting Executive Director of the Centre. "That's a big stressor for the women. Also, the loneliness. It's hard on people who aren't marginalized, but it's very hard on women who are marginalized."

The Centre is slowly bringing back volunteers to the Centre and doing some programs, like a recent socially-distant movie night. "It's much better than it was, but who knows when we'll ever be full on again," adds Gibson."

While these examples of community-led solutions offer women respite in these difficult and dangerous times, Central City Foundation is calling for more spaces like these to open and provide a safe space for inner-city women.

"Funders, governments, businesses and others need to move quickly to create more safe spaces for women," adds Johnstone. "This is a problem that existed before COVID-19 but has now been made much worse. It is possible to act quickly to support community-led solutions, as we've proved with SisterSquare. Others need to take the same approach. Especially as we consider the impacts of a second wave."